Looking for a high quality, reliable furnace? Check out our entire line furnaces. Our professional team handles installs, and replacements. Our experienced technicians are fast and reliable and can help you with your furnace service needs. We have affordable rates and extended warranty protection. Call for a quote today!
Trane®'s top-of-the-line communicating gas furnaces offer Annual Fuel Utilization Efficiency (AFUE) ratings up to 97.3, which means nearly 100% of your fuel is converted into usable heat for your home. As part of a Trane-matched system, ComfortLinkTM II communicating technology enables optimal system performance with advanced diagnostics and seamless system updates.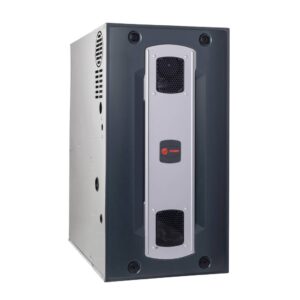 Trane's 80% two-stage gas furnaces offer an ideal blend of comfort and efficiency by adjusting fuel usage and run times to deliver just the right amount of heat. With these adjustments, you'll experience enhanced comfort, reduced temperature swings, and lower energy bills. Meanwhile, Trane's 80% single-stage gas furnaces provide an affordable option with the durable components you expect from the Trane brand.
Carrier Infinity 98 furnace
The Infinity® 98 furnace delivers precision comfort with Greenspeed intelligence. This is the most advanced Carrier® furnace ever made. Its unique design innovations achieve unprecedented efficiency and quiet. Greenspeed intelligence is created by pairing adaptable-speed technology with our Infinity control's intelligence. The unique, modulating gas valve of this unit, when managed by the Infinity control, allows it to literally adapt its output to the needs of the home. With tiny, 1% adjustments between 40 and 100% capacity, it gives the home only the amount of heating necessary.
This allows the furnace to operate longer at steadier, lower capacities, which ensures incredible energy efficiency and quiet operation with tighter temperature control than standard furnaces.
Variable-speed blower operation is a part of the Greenspeed equation while also enhancing other system components. It's the outstanding choice for potentially boosting air conditioning system efficiency and improving summer dehumidification.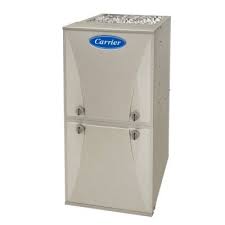 The Performance 96 gas furnace is a two stage furnace, with a variable-speed blower motor and will run in low stage up to 90% of the time. Longer, low-stage run times give you better energy efficiency, better temperature control and increased comfort. It also assures you quieter performance.
Variable-speed blower operation also aids other system components and can help make your air conditioning system more efficient and improve summer dehumidification.
Additionally, SmartEvap™ technology gives cooling condensation time to drain away to prevent rehumidification. SmartEvap can reduce humidity by up to 10%.
Performance series furnaces offer that perfect balance between budget limits you may have today and your desire for a better comfort heating solution. As an 80% furnace this model is most suitable for areas with milder winters. You can pair it with a high-efficiency heat pump or air conditioner and gain a cooling efficiency boost from its variable-speed blower.